Erin Sanford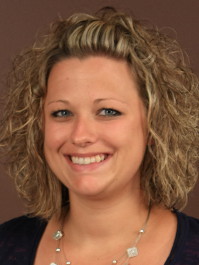 Erin Sanford
MA, LPC-MH, NCC, QMHP
Erin has worked in the mental health field since 2007, and is a licensed professional counselor of mental health (LPC-MH) in the state of South Dakota. She also holds a qualified mental health provider certification (QMHP), and is a nationally certified counselor (NCC). She attended college at the University of South Dakota (USD) for her undergraduate degrees and master degree. She holds a Bachelor of Science degree in psychology and sociology. She also holds her Master's Degree in Counseling.
Erin first began her practice as a counselor for Southeastern Behavioral Healthcare (2007-2011). Then she joined the Wellspring group, a private practice in Sioux Falls SD (2011-2014). In 2014, she made the decision to move her practice to Brandon, so that she could serve individuals closer to her home.
Erin treats a wide variety of mental health issues and relationship problems. Specific areas of emphasis include: teenage struggles, parenting skills, anxiety, depression, life stressors, spirituality issues, weight and body image issues, life transitions, and marital therapy. Erin also has a special passion for individuals struggling with grief and loss. This passion stemmed from her own tragic loss of her beautiful twin daughters Grace and Bethany Sanford who passed away shortly after their birth in May 2012. In June 2015 Erin became a grief recovery specialist® through the Grief Recovery Institute®. Erin's counseling approach offers solutions and support to children, adolescents, adults, couples, and families as they face their challenges. She builds upon their strengths and partners with them to respectfully address their unique emotional, spiritual, mental, and social needs. In addition to serving individuals in her counseling practice at Agapé Counseling Center, Erin also practices part time at Falls Community Health in Sioux Falls SD.
Erin is a wife and a mother to 7 beautiful children Anika, Meredyth, Josiah, Grace and Bethany, Carly Jo, and Max. She is active in her local church "The Ransom" where she provides support to individuals by facilitating the program Grief Share. Since 2013 Erin has been an advocate for families who lose infant children. She began the "Golfing for Grace and Birdies for Bethany" annual golf tournament fundraiser to raise money to help support families who lose infant children. Erin enjoys running, golfing, softball, camping and many other outdoor activities. She loves spending time with her friends and family.
Jen Zerfas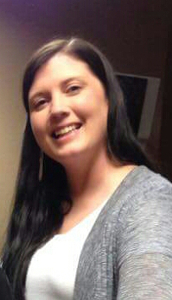 Jen Zerfas
MA, LPC-MH, NCC, LAC, QMHP
Jen has a background in mental health, addictions, and prevention counseling. Jen attended undergraduate and graduate school at The University of South Dakota in Vermillion, SD, and received a B.A. in Psychology and English with a minor in Alcohol and Drug Studies, and a M.A. in Community/Agency Counseling. Jen is a National Certified Counselor (NCC), Licensed Professional Counselor Mental Health (LPC-MH), Licensed Addiction Counselor (LAC), and a Quality Mental Health Professional (QMHP).
Jen has been working in the counseling field since 2008. She has been fortunate to provide counseling services for a wide range of individuals. She has worked in private practice settings as well as outpatient and inpatient addictions treatment centers where she performed drug, alcohol, and violence prevention services in Sioux Falls and surrounding areas. She has been able to work in some of our local schools including Lennox, Harrisburg, Tri-Valley, and Canistota. Prior to earning a Master of Arts in Counseling from The University of South Dakota, she worked as a rehabilitation technician/medication aide at Keystone (inpatient) Treatment Center for almost 4 years.
Jen has volunteered as a group facilitator with HOBY (Hugh O'Brian Youth Leadership Seminar - an international leadership camp for high school sophomores) since 2007. In her spare time, she loves participating in the arts, especially painting and going to concerts and music festivals. She enjoys spending time with her family and friends, traveling, camping, reading, watching football and soccer, listening to music, walking, and trying new local restaurants.
Jen enjoys working with all age populations and enjoys doing individual, family, and couples therapy. Additionally, Jen has a passion for working with adolescents and young adults. She has a unique ability to walk alongside these young individuals and encourage them to move to greater levels of personal wellness and success. Jen is accepting new patients of any age and will offer counseling for a wide range of presenting concerns including anxiety, depression, PTSD, marriage and family concerns, body image, low self-esteem, trauma, and many other patient concerns. She is ready and willing to meet you where you are at, in an effort to join you as you navigate through your unique circumstances.
Janet Opoien Twedt
Janet Opoien Twedt
MS, LPC-MH, QMHP, LSW
Janet is a 2005 graduate of South Dakota State University earning a Master's of Science in Counseling and Human Resource Development. She has provided counseling services through Capital Area Counseling in Pierre, and Behavior Management Systems in Rapid City. She has provided correctional mental health services at the Women's Prison in Pierre and for Pennington County Jail in Rapid City. In addition she supported military families for a time by providing early childhood education services. Janet is a graduate of Augustana University with a Bachelor of Arts in Social Work and Sociology. For many years she worked in the social work profession supporting families living in poverty, farm families in crisis, individuals and families dealing with developmental disabilities, and juvenile and adult justice concerns. Janet is a National Certified Counselor, and in South Dakota holds the credentials as a Licensed Professional Counselor-Mental Health, Qualified Mental Health Professional, and a Licensed Social Worker.
Janet has worked with all age groups, individuals, families and couples. Her primary focus for treatment is to work collaboratively with you with compassion, acceptance, respect and partnership to find what works for you. Partnership will support you toward regaining hopefulness and the ability to thrive within the current challenges you are facing. With your permission she will offer information on approaches that have proven helpful for others in similar circumstances. Janet utilizes evidenced based practices including Motivational Interviewing, Cognitive Behavioral Therapy, Trauma-focused Cognitive Behavior Therapy, Dialectical Behavior Therapy, Mindfulness, skill building, and coping strategies. Areas of expertise include treatment of adjustment disorders, depression, anxiety, bipolar disorder, ADHD, psychotic disorders, and managing the ongoing stresses of life.
Janet enjoys spending time with her family, walking, reading, watching movies, and traveling.
Jenny Sanford
Jenny Sanford
Office Manager & Billing Specialist
Jenny Sanford is the business manager and billing specialist at Agapé Counseling Center. She is dedicated to helping you navigate through the "insurance coverage world". Agapé Counseling Center accepts most types of insurance however if you find yourself struggling to understand your unique plan and coverage she is here to help. Jenny will also help you if you have questions or concerns regarding your billing statements, charges, or any other office type questions. We understand that the individuals who are coming to our office have enough stress as it is without having to deal with additional stressors related to billing. For that reason, Jenny is here to help! Please feel free to leave a message for Jenny and she will follow up with you as soon as possible. Her hours vary so there may be a short delay in her response time.